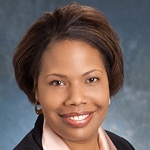 Message from
Donna Fielding
Chief Human Resources Officer
As the Chief Human Resources Officer of Global Industrial, I have the privilege of leading the people function for our innovative and customer-centric organization. Throughout Global Industrial's 70-year history, we have always been aligned with our customers through innovative products, services and powerful multi-channel operational excellence solutions. Today, more than ever, we are determined to provide 'people programs' that unlock and unleash the full potential of every associate. As the people leader, our primary goals are two-fold: developing associates and strengthening the Global Industrial culture. These overarching objectives are accomplished through listening and creating relevant people solutions that will foster a workforce and workplace where associates can learn, participate, belong, and contribute to their fullest potential. It's an exciting time to be at Global Industrial!
Being an associate at Global Industrial means that you are welcomed into a highly safe, inclusive, supportive, and productive community. To quote our CEO Barry Litwin, "We are championing a strong customer- centric culture across every facet of the company". This is a strategy we internally refer to as ACE – Accelerating the Customer Experience. We are also leveraging this strategy to empower a strong employee-centric culture. At Global Industrial, we are all expected to be leaders and ambassadors for our customers and associates.
What is the best way to deliver on this promise? Two words come to mind: "show up"! I learned the importance and critical nature of showing up very early in my career. Showing up is simple yet can be challenging at the same time. It comes down to what you expect of yourself (and frankly others) on a day-to-day basis. Showing up includes your attitude and body language. It involves other critical modes of expression such as how you communicate overall and your ability to get things done. To show up means you are managing you - your goals, objectives, and outcomes - both personally and professionally. Your career direction is directly impacted by how you choose to own your development, enabled by limitless beliefs, commitment, self-awareness and accountability. At Global Industrial we show up for each other and work together to positively impact our associates and delight our customers.
I am very proud to be a leader of this organization focused on people at Global Industrial. I encourage you to show up, flex your leadership muscle, and look at what we have to offer. It is an incredible time to work with us, become an ambassador, and participate in our ever-evolving "awesome place to work" aspirations. We will continue to move the needle towards industry prominence through extraordinary people, innovative programs, and flawless execution of our customer experience initiatives.
With opportunity across the United States, Canada, and Asia, I hope you take this time to learn more about the company and see if there is a career path of interest.